We offer fresh-off-the-grill foods for you to enjoy barbecue season all the year round! Our juicy burgers use the freshest cow meat that are enhanced by the grill marks for simple yet gourmet experience. With fresh toppings such as ripe  tomatoes, crispy lettuce, melted cheese, and more, you can enjoy the hearty taste of ground beef without the use of filler ingredients. Our recipes make sure to let ingredients shine on their own, the way good food is supposed to. A substantial beef patty grilled to allow its natural juices to shine through sits between a fluffy bun that's never dry. Your choice of fixing allow you to customize your ultimate burger, and we offer fresh and colourful ingredients for you to pick from.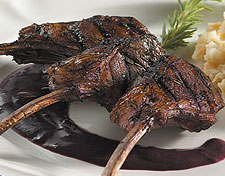 Our bakery bun and seasoned meat doesn't taste as simple as it sounds, and they always hit the spot. With every bite, you can taste the distinction from an ordinary fast-food burger. Nothing tastes as good as homemade, which is why we bring the home to you!
Don't hassle yourself with the task of grocery shopping and food preparation when we can do it for you, without compromising on the genuine fresh taste. They say anything fried is good, but we think they meant anything GRILLED. When you char meat, vegetables,
sandwiches, and even some fruits (we recommend peaches), you bring out foods natural flavours, juices, and textures, that are otherwise masked when boiled or baked. You can make any meal with the help from your grill, including dessert. Tip: cut peaches in half
and place inside-down onto the barbecue for a few minutes. Make sure the peaches are ripe. Take off and top with vanilla ice cream, slivered almonds and drizzled honey.
What we serve:
Grilled Hamburgers: Our select meat has a distinguishable taste different from the generic fast food burger. One bite will take you back to your childhood summertime family barbecues. Add tomatoes and bacon for an even more gourmet experience with the play on different  textures and complimentary tastes.
Tune Melts: These fresh and warm tuna will melt in your mouth with the perfect harmony of gooey cheese, shredded tuna, crunchy veggies, and toasted bread. This filling and protein-packed sandwich turns the ordinary into the extraordinary,
and will fill you up while leave you wanting more.
Grilled Veggie Pocket: Our grown-up hot pocket is made with a flaky dough filled with a delicious vegetable medley. The perfect vegetarian option that's also great for eating on-the-go!
BLT: This classic trio has stood the test of time for good reason. We elevate it by using the freshest seasonal ingredients to honour its simplicity. Crispy bacon, crunchy lettuce, and juicy tomatoes all housed between two bakery buns.
Pastrami Reuben: This grilled Pastrami sandwich features layers of thinly sliced pastrami, topped with melted Swiss cheese, sauerkraut, and Russian dressing in between slices of beautifully brown rye bread.
Add every meal's favourite side dish of french fries for perfectly golden puffs of potato. Fun fact: Theory has is that the French called them les frites, which Belgian soldiers adopted as French fries, which is how they got their name!