Boston Office Catering
Whether you are hosting a large or small, formal or informal, internal or extral business event, for many businesses, trying to find the best office catering in Boston is truly a struggle. Most of the time the company's cafeteria, kitchen, or basement coffee shop is just not an efficient enough way to "cafer" the event that shows the company's appreciation for its employees. Whether there might be a corporate event such as grand openings, retirement parties, anniversary parties, team building or training sessions, or maybe even a new product launch celebration, each event deserves to be treated like a special occasion for all who are attending, whether they are employees or guetss. Make the most out of the next business gathering, and order the best office catering in Boston, and show your attendees that the company does care and wants to satisfy all of the members of its team, starting with providing good office catering.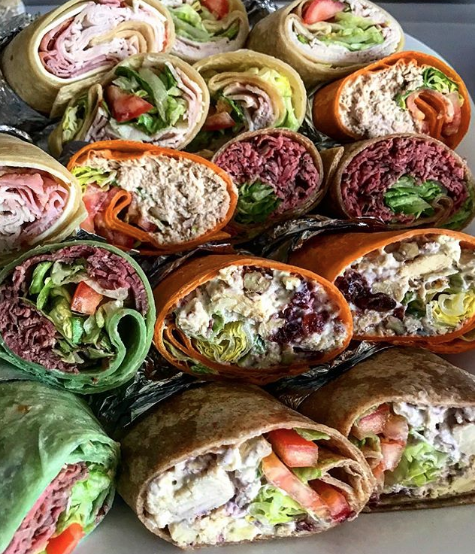 Boston Catering Service
All attendees to a business event deserve to have the best catering service in Boston. Boston catering services may be a struggle to finalize on, but the result is all worth the time and effort that went into planning and organizing that extra something special to add to the event. Attendees will feel more inclined to participate and actively listen to what is being discussed during the gathering, and they will feel welcomed once they see that there is high-quality and delicious food that meets their wants and needs when attending such an event, due to the fact that they will recognize time has been taken out on the company's behalf to ensure that the guests are content during the event. Employee morale and productivity will be increased once the attendees see that because the best Boston catering service has been incorporated into their gathering, the company of which they are a part really does care and want all to feel comfortable and satisified when attending all events for the company.
Boston Office Catering Company
Although it is not always the easiest task finding the best Boston office catering company, it is a task that needs to be completed by every company when hosting a corproate event. Whether the event is a small retirement party, a formal product launch celebration, or an informal training session, every event deserves to be treated like a party with delicious food and beverages, as well as with excellent service. When trying to find good Boston office catering companies, you need to research and analyze the benefits each company will offer you at the gathering. Such benefits include: professional service; professional presentation; flexibility of what items are served for who the crowd is, for what occasion and for what time of day; office catering experience for any type of event for any size of group; and a large selection of options on the menu to satisfy different dietary needs, tastes and perferences. For any corporate event, the best Boston office catering company should be present, and when the attendees see the best, they will feel as if they are part of the best company.