Tips for Choosing the Lunch Menu for Your Wedding Day
"Wedding", the word itself brings a smile on our faces. There are either memories related to it or there are wishes in the same context. You all plan so much when it comes to wedding. Now, the most important essence of a wedding is the food. No matter what you do, or how well you plan the other things, if the food is not the way it should be then the rest is a waste. Therefore, make sure to call the best lunch catering services on your big day.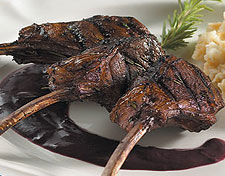 Weddings are attended by a wide age group of people ranging from the young ones to the oldies. So wisely choose your menu so that it suits all the age types. It can also be a difficult task, so the lunch catering services comes to the rescue with solutions to your problems.
Of course it is your day so you will choose something which your spouse and you will enjoy and remember. You would definitely have a lot of things in mind and you would also want to choose the best dishes for your function. So rather than eating the head of your lunch catering services, there are following tips which will surely help you make the correct decision.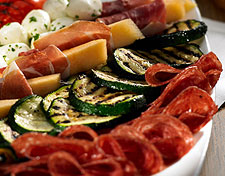 Rely on your tasting buds
Make the most of your time when you attend tastings with your caterers. Plan out a list of question and clear all your doubts. Also bring such a person along whose advises you trust the most. Rely on your instincts and be confident about your taste buds. If you know that your taste and choice is good then why to worry after all.
Keep it simple
If you try to do too much, there are high chances of things getting ruined. It is righty said that there is beauty in simplicity, so if you are not sure about what to do then stick to a simple and a sweet lunch menu. This is one of the easiest and the best tip to ensure that you have chosen the best dishes and it comes with a guarantee that the guests are going to love it. Even the lunch catering services will be quite happy about it.
Get your budget ready
Weddings are definitely such occasions where you splurge, but also keeping a tight check on the amount is mandatory. Keep a fixed budget for everything. Set a budget aside for the lunch of your wedding day. Make sure to split it as what amount you want to spend for your starters, main course and desserts. You will be ready from before hand and taking decisions would not be spontaneous.
Think differently
If you don't want a simple and a plain menu and also don't have a problem with the budget, then you can be quite creative. If you have a theme wedding, then serve the lunch as per your theme planning. Doing this would definitely be pricey but people will remember your wedding.
So once everything is set and planned, your job is to get the best lunch catering services in town.