Catering BBQ Services In Boston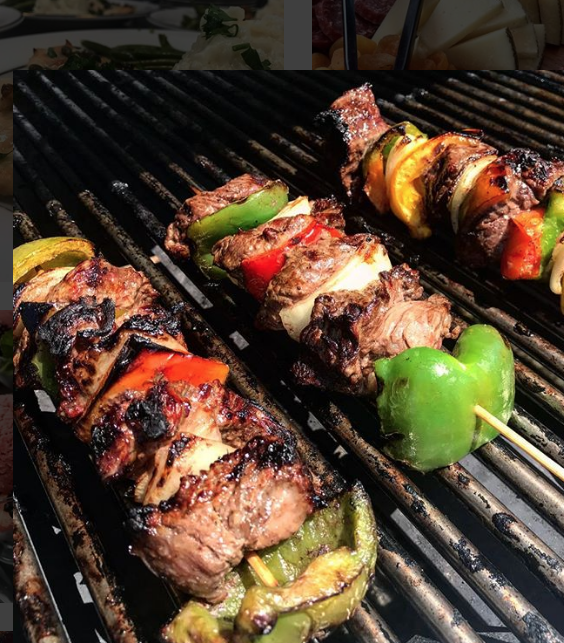 BBQ catering in Boston is becoming more and more popular for a variety of events and occasions, and it's easy to see why. A selection of fragrant grilled meats with an array of side dishes has a universal appeal. Done the right way, grilling is a healthy way to prepare meats, and the end result is flavorful and tastes unlike any other cooking method or style.
Modern foodies have rediscovered the joys of BBQ menus, fueled by nostalgia for home cooking. BBQ foods are home style good, but nowadays, made with a contemporary understanding of seasonings and crafted from the finest ingredients. This isn't a slapdash burger or hot dog – it's delicious real food made with care.
BBQ Catering in Boston – A Flexible Menu
From a family favorite, a BBQ menu is flexible enough to accommodate a very wide variety of occasions, groups, and events. It's easy to please even large groups of people with tasty BBQ chicken, meats, and all the trimmings. A BBQ menu is a sure hit at,
family reunions,
corporate events,
employee appreciation events,
anniversaries and other milestones marked by gatherings of family and friends.
One of the reasons why BBQ catering has such a broad appeal is the variety of menu choices that can be combined to make up the perfect BBQ catering menu. When the occasion is casual, there are burgers – including vegetarian option – and burritos, and all-beef hot dogs. When even the humblest of hot dogs. is made from the best ingredients, the results are juicy and delicious.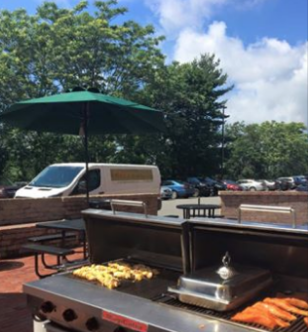 For a classic BBQ menu, there are options like BBQ chicken, melt in your mouth pulled pork, and juicy steak tips. For more upscale occasions and gourmet tastes, you can choose options like New York strip steaks, marinated chicken shish kebabs, and spicy Mexican chorizo with salsa. Add side dishes that range from classic potato, pasta, and garden salads to BBQ baked beans, corn on the cob, baked macaroni & cheese, cornbread, and more, and it's a no-fuss feast fit for any group of hungry people. And of course – you can't forget desserts like brownies and watermelon wedges, along with ice tea and lemonade. From the smallest children to family or corporate elders, there is something for everyone to enjoy on the menu.
BBQ catering in Boston brings you great food and also great service. With an expert BBQ chef at the helm, the event can proceed while guests take in the growing and delectable smells coming from the grill. Organizers and guests alike can relax and enjoy watching the meal take shape almost as much as they will enjoy eating it once it's cooked to perfection. It will become a highly anticipated event that guests are sure to remember with a smile.