Breakfast Corporate Catering Boston
Hot Buffets
(Half tray serves 6 to 8 people • Full tray serves 12 to 14 people)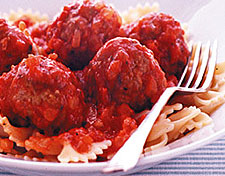 Meatballs

with your choice of pasta and garlic bread

half tray $42.00 • full tray $65.00

Chicken Parmesan

half tray $40.00 • full tray $78.00

Italian Sausages

marinara sauce with peppers and onions

half tray $36.00 • full tray $65.00

Chicken, Broccoli & Ziti

with garlic bread

half tray $40.00 • full tray $68.00

Chicken Victoria (Francese)

with your choice of pasta

half tray $48.00 • full tray $85.00

Stuffed Shells

with garlic bread

half tray $38.00 • full tray $62.00

Veggie or Meat Lasagna

with garlic bread

half tray $45.00 • full tray $82.00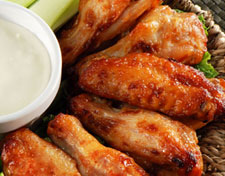 Chicken Wings

Buffalo style or plain with blue cheese

half tray $45.00 • full tray $70.00

Boneless Buffalo Chicken Tenders

half tray $45.00 • full tray $70.00

Chicken Cacciatore

with your choice of pasta and garlic bread

half tray $48.00 • full tray $86.00

Fresh Fish

with rice and vegetables

market price

Fresh Eggplant Rollatini

with garlic bread

half tray $42.00 • full tray $75.00

Steak Tips Dinner

with your choice of rice or risotto

half tray $54.00 • full tray $96.00

Eggplant Parmigiana

half tray $42.00 • full tray $65.00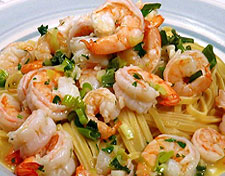 Shrimp Scampi

with your choice of pasta and garlic bread

$9.45 per person

Meatloaf Dinner

with mashed potatoes, vegetables and gravy

$8.95 per person

Chicken Marsala

with your choice of pasta and garlic bread

$8.95 per person

Chicken Stuffed with Spinach

with your choice of rice or risotto

$8.95 per person

Chicken Stir Fry

with steamed rice

$8.95 per person

Grilled Salmon Steak

with rice or mashed potatoes

$9.45 per person

Baked stuffed chicken

with cranberry stuffing mashed potato vegetable and gravy

$8.95 per person
Fresh Salad Platters
(Small serves 5 - 8 • Medium serves 8 - 12 • Large serves 15 - 20)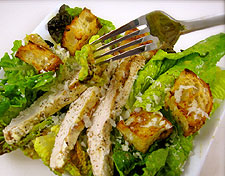 Caesar Salad

crisp Romaine lettuce, croutons, and shaved parmesan cheese served with Caesar dressing

$23.95 • $29.95 • $49.95

with marinated grilled chicken

$34.95 • $42.00 • $65.00

House Special Salad

crisp fresh mozzarella cheese, cherry tomatoes, red onions, fresh basil over a bed of mixed field greens (recommended with Balsamic vinaigrette dressing)

$34.95 • $42.95 • $65.00

Kale and Quinoa salad

Kale, Quinoa, roasted eggplants, Avocado, boiled eggs, roasted red peppers, cucumbers, chick peas, ( feta cheese optional)

Medium $49 • large $69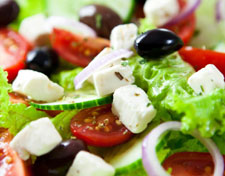 Greek Salad

mixed leaf lettuce, tomatoes, Kalamata olives, pepperoni, cucumbers, green peppers, feta cheese, red onions and served with Greek dressing

$26.95 • $36.00 • $59.50

Garden Salad

Iceberg lettuce, tomatoes, carrots, cucumbers, green and red peppers, red onions

$21.95 • $29.50 • $48.95

Cob salad

Iceberg and Romaine lettuce , tomatoes ,cucumbers ,hard boiled eggs ,crumbled bacon, sliced fresh avocado , Gorgonzola cheese and grilled chicken

Small $56.00 • Large $ 78.00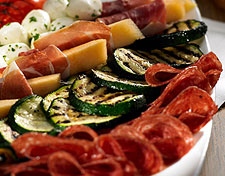 Mediterranean Platter

roasted red peppers, fresh roasted eggplant, stuffed grape leaves, fresh Mozzarella, Kalamata olives and cherry tomatoes

Medium $53.00 • Large $69.00

Vegetarian Platter

Seasoned vegetables served with Ranch dressing

Small $25.00 • Large $42.95

Berry Salad

BaBaby Spinach, strawberries, Blueberries, Pecans, Goat Cheese

Small $49.00 • Large $69.00
Catered Luncheons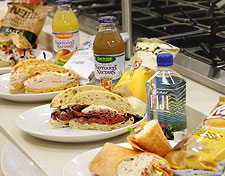 Lunch Tote Bag

Choice of sandwich or wrap, chips, soda or juice and cookies

$10.85 per person

Potato Chips $1.25 bag

Whole Fruit 1.75 each

Deli plate $7.95 (per person)

( make your own sandwiches)

Assortment of deli meats:
Turkey, ham, roast beef, cheeses, tuna salad, chicken salad and pickles with assortment of bread on the side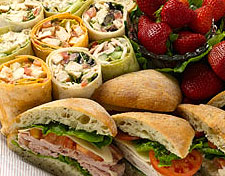 Sandwich and Wrap Platters
Assorted Sandwich Platter

on a variety of breads and rolls

Small $42.95 (serves up to 8)
Large $62.95 (serves up to 16)

Assorted Wraps

Small $45.95 (serves 8 - 10, five sandwiches just cut in half - 10 half sandwiches)
Large $65.95 (serves up to 14, seven sandwiches cut in half - 14 half sandwiches )

Finger Bread Platter $36.95

(Pre-made finger sandwiches)

Choice of chicken salad, tuna salad, egg salad, cranberry chicken salad or an assortment of cold cuts (roast beef, turkey,ham or deli meats) - Serves 12.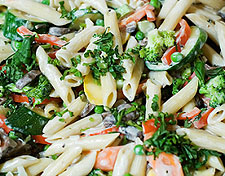 Pasta Primavera $3.45 pp

Orzo pasta salad -Orzo ,feta cheese ,spinach ,cucumber ,peppers, lemon juice ,olive oil , Red onions and tomatoes, $3.45 pp

Pasta Salad $3.45 pp

penne and broccoli

Potato Salad $2.95 pp

Dessert Platter $24.95

Cookies and brownies - serves up to 12

Assorted Mini-Pastries $1.95 pp
Catered Breakfasts
Breakfast Starters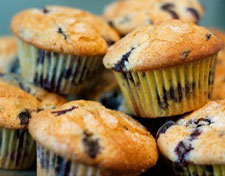 Beverages
Muffins, Croissants, Danish 1.85

Turnovers 1.95

apple or raspberry

Fresh Baked Bagels 1.85

assorted with cream cheese

Fresh Squeezed OJ 19.95 per gallon

Tropicana juice 1.95 each

Nantucket Nectars 1.95 each

Coffee or Tea 1.95 per person
Hot Breakfasts and Buffets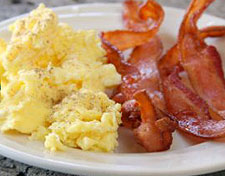 Scrambled Eggs 7.25

with choice of bacon or sausage and served with home fries
• add a slice of French toast 7.95
• add one pancake or one waffle 8.45

Assorted Breakfast Baskets 6.95

with regular or decaf coffee or tea service, and Tropicana orange juice

• add a fresh fruit cup 9.95

Assorted Breakfast Sandwiches 4.25

egg and cheese with bacon, ham or sausage,

Breakfast quiche 4.25

minimum five people Spinach feta mushroom and onion and cheese Bacon and cheese Broccoli and cheddar cheese Turkey ,kale and cheese

Breakfast burrito 5.45

Spanish tomato pepper onion egg and cheese Sausage or bacon or ham with cheese Vegetable

Fruit parfait 2.95

to $2.95 per person
Healthy Breakfasts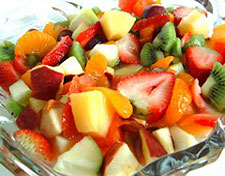 Fruit Salad Plate 3.95

Whole Fruit 1.75

Oatmeal bar with milk sliced bananas walnuts , dried raisins and brown sugar 2.95

Yogurt 2.25
Professional Catering Done Right

Elena's cafe doing breakfast catering in Boston area, for more than 20 years. We can help you, for your next corporate meeting breakfast event, please call 781-888-1364.
Breakfast and meeting catering at his best. Each catering order is carefully setup with great presentation and attention to detail. Cal our office to arrange custom-made menus, or any other detail, to make your affair exactly how you want.
How to Choose Corporate Breakfast Items
As you probably know, breakfast is the most important meal of the day. Make sure that you combine lean protein, complex carbohydrates and healthy fats in your breakfast plate in order to give your body the energy to last you till the whole day. Here is a list of food items that are perfect for breakfast terms according to top nutritionists and dieticians and breakfast catering Boston.
Buy some berries
Berries are typically low calories and delicious which makes them perfect for breakfast. Anti-oxidants, phytonutrients, vitamins, minerals and cancer fighting properties make berries a really great food to consume. You can take your pick from strawberries, raspberries, blueberries all of which will make a good addition to your breakfast plate. You can add these berries to plain yoghurt, oatmeal or your choice of cereal for breakfast.
Choose cold cereal
The ground rule to follow while buying cold cereals t check the sugar content, the lesser the better. The ingredient list and nutrition labels on cereal packets should be inspected carefully before you make a purchase decision, oatmeal mix, corn flakes, bran flakes, wheat germ flakes, muesli and breakfast mixes made up of ragi and other exotic components are available in the supermarkets. Chose what suits your palette and health concerns the best.
Cook some cottage cheese
Cottage cheese is another food item which is healthy and nutritious despite being soft and delicious. There is high calcium and protein content and cottage cheese along with necessary vitamins in the humble cheese. If you want you can follow some simple steps to prepare this cottage cheese at home. If you are purchasing cottage cheese from a store then check to whether fat content is below 2%. You can layer it on toast with a topping of cinnamon, apple and honey on top for a yummy snack.
Eat up some Eggs
No proper breakfast is complete without eggs as they are a complete package of lean protein and healthy fat along with a large selection of vitamins and minerals. For those of who are scared of high cholesterol avoid consuming the yellow portion of the eggs and stick to the egg whites instead.
Go green with your tea
Catechin and antioxidants are what makes green tee extremely popular amongst all food scientists and nutritionists. The caffeine content of green tea is 2/3 times less than coffee. So call breakfast catering Boston and Switch your coffee cup for a glass of iced green tea in the summer and see the difference.